Super Seminar 4th September – Warwick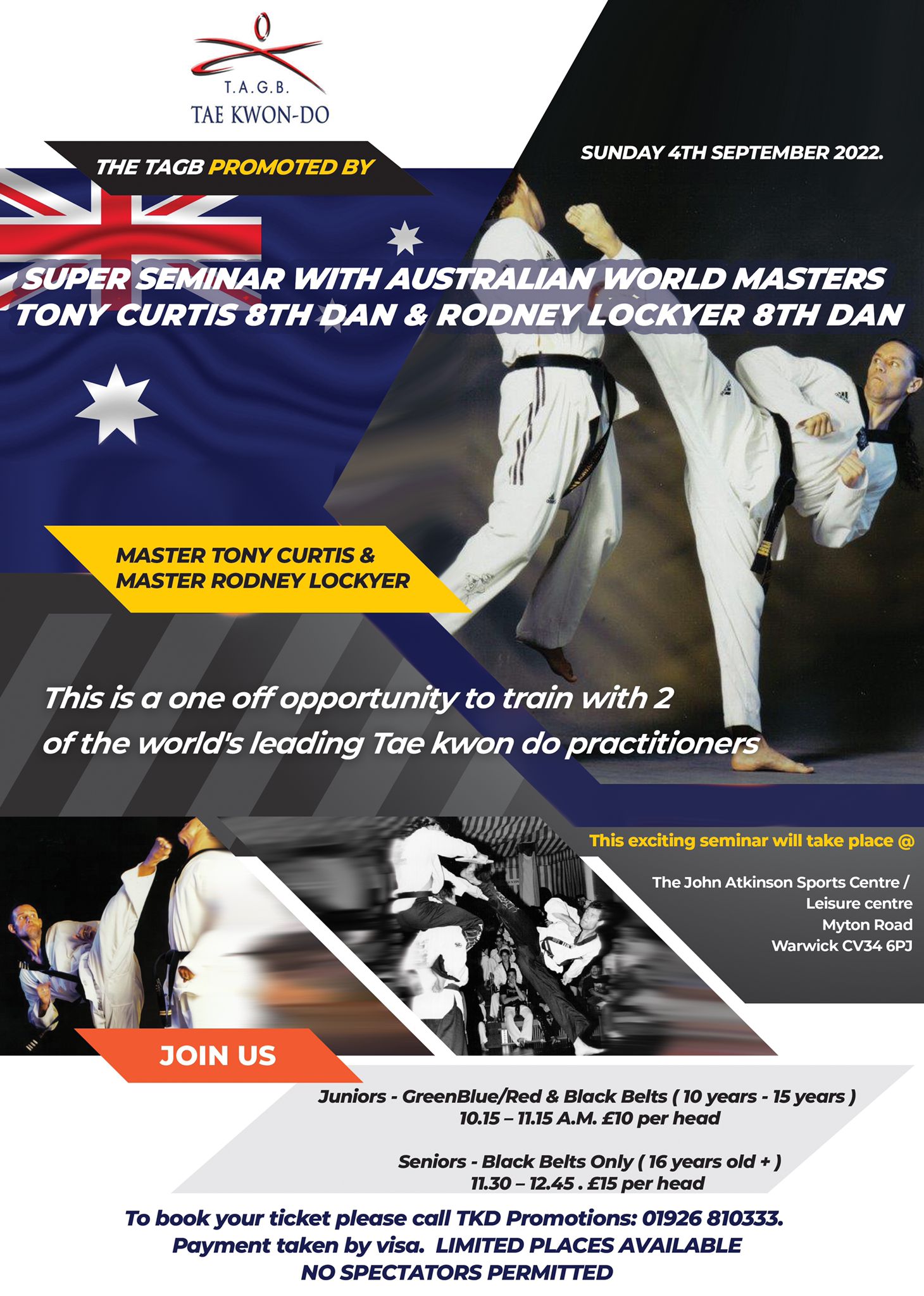 A Super Seminar is being held in Warwick on Sunday 4th September 2022 with Australian World Masters Tony Curtis 8th Dan and Rodney Lockyer 8th Dan. This is a one-off opportunity to train with two of the world's leading Tae kwon do practitioners. It is being held on 4th Sept at the following venue:
The John Atkinson Sports Centre/Leisure Centre
Myton Road
Warwick
CV34 6PJ
Juniors – GreenBlue / Red & Black Belts (10 years – 15 years) 10.15 – 11.15am, £10 per head
Seniors – Black Belts Only (16 years old+) 11.30 – 12.45 am, £15 per head
No spectators permitted – limited spaces available.