Ninja Skillz Program for ages 3-5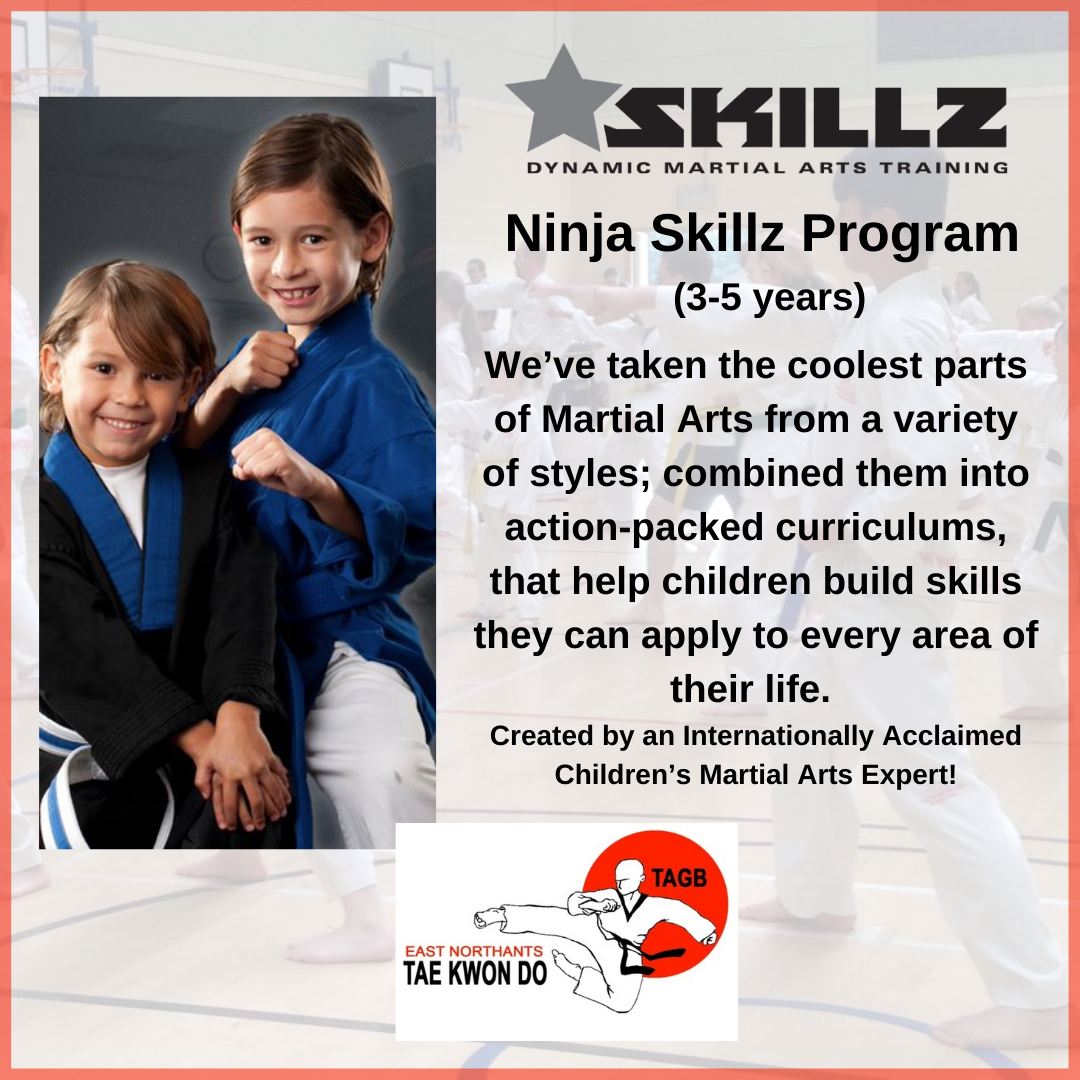 We start the fun early at East Northants 1st Taekwondo, from the age of 3, children can begin their martial arts-with-a-twist training with us!
We use the Ninja Skillz child development program, which has been created by an internationally acclaimed Children's Martial Arts Expert. Children can have a blast with us, whilst learning valuable skills – we can help them to remember and repeat techniques to increase their confidence, control, and coordination!
You can book your little ones in for their free taster session with us by following the link here:
https://www.1st-taekwondo.com/membership/