Congratulations Students – Club Grading 13th July 2022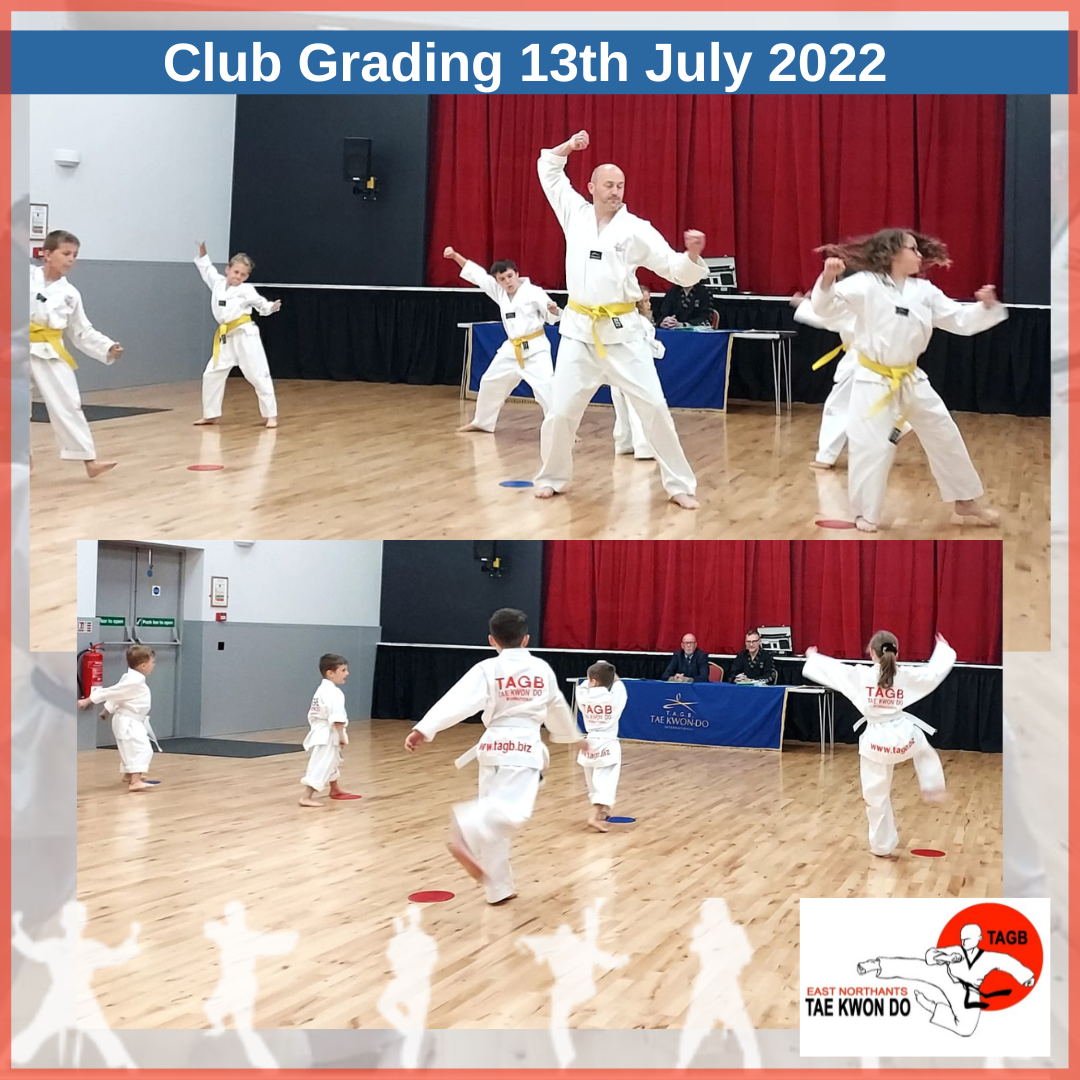 Congratulations to all of our students who took part in the grading on Wednesday 13th July 2022. We achieved a 100% pass rate!
Everyone did an amazing job and should be very proud of themselves. Many thanks to our black belts who helped out at the evening too. Our next club grading is scheduled for Monday 7th November 2022 at the same venue – Thrapston Plaza, Cosy Nook, Thrapston, NN14 4PS.